This Course Is Part of the dvm360 CE Center
During the COVID-19 pandemic, dvm360's parent company, MJH Life Sciences™, is committed to delivering credible information and providing support to veterinary health care professionals on the front lines by hosting a series of webinars on a wide range of clinical and business-related topics. dvm360, which also hosts the popular live CE events Fetch and the Atlantic Coast Veterinary Conference, is pleased to bring you these virtual CE programs focused on helping you deliver the best possible care for your patients now and in the future. Throughout the series, dvm360's Chief Veterinary Officer and event moderator Adam Christman, DVM, MBA, will weigh in on how you can best apply this information to your practice even in these most challenging of times. On behalf of Dr. Christman and the entire dvm360 family, thank you for all you continue to do, risking your own safety while helping those that can't speak for themselves. See all the dvm360 CE Center courses here.
This session will educate attendees how to utilize telemedicine to care for veterinary clients and patients during the pandemic and beyond. We will also be discussing telemedicine use medical cases to shows its practicality.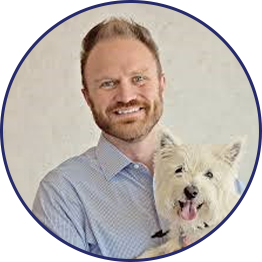 About the Author
Aaron Smiley, DVM, President Indiana VMA
Dr. Aaron Smiley is a practicing veterinarian, public speaker and advisor on the topic of veterinary telehealth. Dr. Smiley is a dynamic storyteller, who has presented at The Veterinary Innovation Summit, AVMA and given annual lectures at the University of Illinois and Purdue University. He also has been invited to speak at multiple veterinary state association meetings and was recently published in American Veterinarian. As the Chief of Staff at Devonshire Veterinary Clinic in Anderson, Indiana and Geist Station Animal Hospital in Indianapolis, Indiana – he is an active user of veterinary telehealth with his clients and patients. He is also Chief of Staff Advisor at VetCor. Dr. Aaron Smiley achieved his Doctorate of Veterinary Medicine (DVM) from the University of Illinois in 2007. And serves as the President-elect of the Indiana Veterinary Medical Association and is on the Alumni Board for the University of Illinois College of Veterinary Medicine.
© 2020 MJH Life Sciences and DVM 360. All rights reserved.
For U.S. Veterinarians, Veterinary Students & Support Team Members Only