RACE-APPROVED 1.0 HOUR CE COURSE
Disjointed: What We Know, What We Don't Know and Where We're Going With Cannabinoid Therapy
START COURSE

RACE-APPROVED 1.0 HOUR CE COURSE
Disjointed: What We Know, What We Don't Know and Where We're Going With Cannabinoid Therapy
START COURSE

Supported by an educational grant from "company"
This Course Is Part of the dvm360 CE Center
During the COVID-19 pandemic, dvm360's parent company, MJH Life Sciences™, is committed to delivering credible information and providing support to veterinary health care professionals on the front lines by hosting a series of webinars on a wide range of clinical and business-related topics. dvm360, which also hosts the popular live CE events Fetch and the Atlantic Coast Veterinary Conference, is pleased to bring you these virtual CE programs focused on helping you deliver the best possible care for your patients now and in the future. Throughout the series, dvm360's Chief Veterinary Officer and event moderator Adam Christman, DVM, MBA, will weigh in on how you can best apply this information to your practice even in these most challenging of times. On behalf of Dr. Christman and the entire dvm360 family, thank you for all you continue to do, risking your own safety while helping those that can't speak for themselves. See all the dvm360 CE Center courses here.
We have been taught opioids are the gold standard for moderate to severe pain. Now with the ongoing COVID-19 crisis many practices are having to reconsider opioid inventory, to go home prescriptions and balancing best practices with safety and ethics of "do no harm". We will discuss options of pain management less reliant on opioids and practical approaches for medications to go home while still providing superior pain management.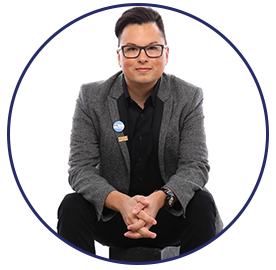 About the Author
Stephen Cital RVT, SRA, RLAT, VCC, CVPP, VTS-LAM (Res. Anesthesia)
Stephen originally started college to become a registered human nurse but did not enjoy working with humans as patients. Instead Stephen became an RVT and then obtained several other certifications thereafter with a focus on anesthesia and pain management in the research setting. Prior to joining ElleVet Sciences as the Director of Education and Development, Stephen had built his reputation as an expert on cannabinoids by starting and participating in multiple education platforms and conducting his own research. He is also the primary editor for a textbook on cannabis therapy being published by Springer Nature.
© 2020 MJH Life Sciences and DVM 360. All rights reserved.
For U.S. Veterinarians, Veterinary Students & Support Team Members Only