RACE-APPROVED 1.0 HOUR CE COURSE
SBA Loans and Federal Assistance for Veterinary Team Members During COVID-19 and Beyond
START COURSE

RACE-APPROVED 1.0 HOUR CE COURSE
SBA Loans and Federal Assistance for Veterinary Team Members During COVID-19 and Beyond
START COURSE

Supported by an educational grant from Nationwide®
This Course Is Part of the dvm360 CE Center
During the COVID-19 pandemic, dvm360's parent company, MJH Life Sciences™, is committed to delivering credible information and providing support to veterinary health care professionals on the front lines by hosting a series of webinars on a wide range of clinical and business-related topics. dvm360, which also hosts the popular live CE events Fetch and the Atlantic Coast Veterinary Conference, is pleased to bring you these virtual CE programs focused on helping you deliver the best possible care for your patients now and in the future. Throughout the series, dvm360's Chief Veterinary Officer and event moderator Adam Christman, DVM, MBA, will weigh in on how you can best apply this information to your practice even in these most challenging of times. On behalf of Dr. Christman and the entire dvm360 family, thank you for all you continue to do, risking your own safety while helping those that can't speak for themselves. See all the dvm360 CE Center courses here.
This webinar will provide the business owner with currently available information to get started on receiving the financial relief and payroll assistance needed. Ethan Dawe of Innovative Financial Solutions, LLC will walk through the most current information on the recently passed CARES Act loan programs.
Paycheck Protection Program (PPP)
SBA EconomicInjury Disaster Loans (EIDL) & Using COVID-19 Pandemic as an Example for Veterinarians & their employees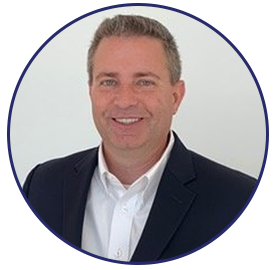 About the Author
Ethan Dawe, Innovative Financial Solutions
Since 2004, Ethan Dawe has been the owner of Innovative Financial Solutions, a financial and business consulting company, offering a full range of investment, consulting services and financial products. In 1994, Mr. Dawe graduated from the University of South Alabama with a bachelor's in business and Finance. From 2009-2017 Mr. Dawe developed and lectured a 2nd year financial awareness elective for Auburn University College of Veterinary Medicine. He is currently a cooperating affiliate at Tuskegee University School of Veterinary Medicine. From 2014-2016, he piloted a 4th year elective rotation, Practice Management for AUCVM. From 2009-2017, he was the Student Financial Advisor for AUCVM & TUCVM.
Mr. Dawe has performed dozens of quantitative and qualitative veterinary clinic evaluation assessments. In 2016 -2017, he was a Power of Ten Speaker for ALVMA and GVMA. He has presented all over the USA to veterinary schools and organizations and provided Legal Continuing Education within the veterinary community. Currently he is the Premier Client National Speaker for a major veterinary pharmaceutical company. In 2016 he authored the book: The Financial Guide for Veterinarians.
© 2020 MJH Life Sciences and DVM 360. All rights reserved.
Trademarks are the property of their respective owners.
For U.S. Veterinarians, Veterinary Students & Support Team Members Only