Supported by an educational grant from Vetoquinol
This Course Is Part of the dvm360®
CE Center
We have been taught opioids are the gold standard for moderate to severe pain. Now with the ongoing COVID-19 crisis many practices are having to reconsider opioid inventory, to go home prescriptions and balancing best practices with safety and ethics of "do no harm". We will discuss options of pain management less reliant on opioids and practical approaches for medications to go home while still providing superior pain management.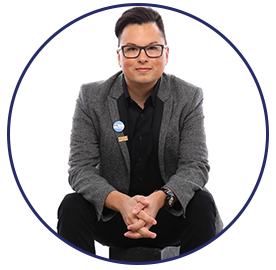 About the Author
Stephen Cital RVT, SRA, RLAT, VCC, CVPP, VTS-LAM (Res. Anesthesia)
Stephen originally started college to become a registered human nurse but did not enjoy working with humans as patients. Instead Stephen became an RVT and then obtained several other certifications thereafter with a focus on anesthesia and pain management in the research setting. Prior to joining ElleVet Sciences as the Director of Education and Development, Stephen had built his reputation as an expert on cannabinoids by starting and participating in multiple education platforms and conducting his own research. He is also the primary editor for a textbook on cannabis therapy being published by Springer Nature.
© 2020 MJH Life Sciences and DVM 360. All rights reserved.
For U.S. Veterinarians, Veterinary Students & Support Team Members Only