RACE-APPROVED 1.0 HOUR
CE COURSE
Alternative Drugs on the Block…They ARE the New Kids on the Block (What to Use During Our Current
Drug Shortage)
START COURSE

RACE-APPROVED 1.0 HOUR
CE COURSE
Alternative Drugs on the Block…They ARE the New Kids on the Block (What to Use During Our Current
Drug Shortage)
START COURSE
This Course Is Part of the dvm360®
CE Center
This webinar discusses current drugs that are on manufacture backorder or in limited use due to the current COVID-19 pandemic. Modified anesthetic protocols will be discussed as well as a review of emergency drugs to use for those essential critical services. The proper and effective use of compounding medications during times of crisis will also be highlighted.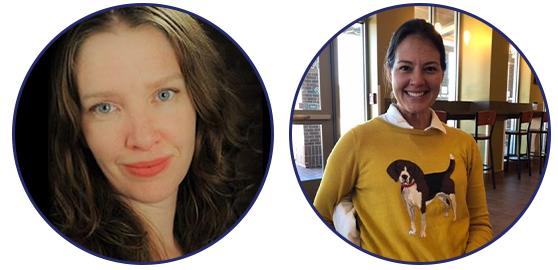 About the Authors
Kristen Messenger, DVM, PhD, DACVAA, DACVCP and
Lydia Love, DVM, DACVAA
Kristen Messenger is an Assistant Professor of Pharmacology at North Carolina State University. She completed her DVM at NC State and an internship in emergency and critical care at Louisville Veterinary Specialty and Emergency Services in KY. She completed a residency in anesthesiology, followed by a combined PhD-residency in Clinical Pharmacology, at NCSU. She is board-certified in both anesthesia and clinical pharmacology, and currently works with each of these specialty services at NCSU. Dr. Messenger's research interests are in the pharmacokinetics and pharmacodynamics of analgesic and anesthetic drugs, with a special focus on NSAIDs and opioids in companion animals. Outside of work, she spends her time taking care of 2 retired research beagles and one retired research cat, one geriatric, but perfect, corgi, and one Anglo-Arabian horse.
Lydia Love – Since graduating from the University of Tennessee College of Veterinary Medicine in 2002, Dr. Love has worked in a variety of clinical settings, including non-profit, high-volume, high-quality spay-neuter practice; small animal relief work; private specialty referral practice; and, most recently, at North Carolina State University College of Veterinary Medicine. She achieved board certification by the American College of Veterinary Anesthesia and Analgesia in 2010.
© 2020 MJH Life Sciences and DVM 360. All rights reserved.
For U.S. Veterinarians, Veterinary Students & Support Team Members Only