Supported by an educational grant from Vetoquinol
This Course Is Part of the dvm360®
CE Center
This course covers principles of intoxication management, including decontamination techniques, with an additional focus on the new FDA-approved canine emetic ropinirole (Clevor™). We will discuss some of the most common toxicities encountered in the emergency room, their management and treatment, such as non-steroidal anti-inflammatory drugs, chocolate, marijuana, amongst others.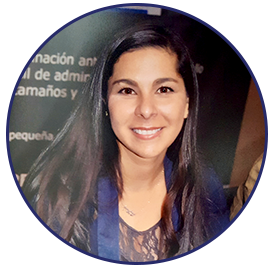 About the Author
Dr. Mariana Pardo
Dr. Mariana Pardo graduated veterinary school from Universidad Mayor, Chile in 2009. She worked as an ICU technician for 4 years in Miami, while she worked on validating her degree in the states. She then completed two emergency and critical care internships; at the University of Georgia between 2013 and 2014 and the University of Florida between 2014 and 2015. She then went on to pursue her emergency and critical care residency at Cornell University between 2015 and 2018. After becoming Chile's and one of Latin America's FIRST and FEMALE board certified criticalist, she started the critical department at the Veterinary Medical Center of Long Island. She is bilingual and merges her love of traveling with being an international speaker. Her greatest passion is teaching and has made it one of her missions to give back to the Latin America community as much as possible by participating in numerous continuous education programs. She is passionate about advocating towards diversity and inclusion in veterinary medicine and is the mentorship director of the Latinx Veterinary Medical Association and is a member of the ACVECC Diversity and Inclusion Committee.
© 2020 MJH Life Sciences and DVM 360. All rights reserved.
For U.S. Veterinarians, Veterinary Students & Support Team Members Only