Supported by an educational grant from Nationwide®
This Course Is Part of the dvm360®
CE Center
Pet insurance has been, and remains, a hotly debated topic. Should we promote insurance? Did you know that more than 2.4 million pets were insured at the end of 2018, a 17.1% increase from the prior year? Whether or not you believe in pet insurance, it is on the rise. There is no doubt that your clients will start asking you about it. This webinar will discuss the current state of the pet insurance industry, debunk some myths and present the speaker's philosophy on pet insurance, having worked with multiple companies in his role as a practice manager and administrator.
In this presentation, participants will:
Understand the history of and current state of the pet

insurance industry.

Be able to talk about pet insurance to their clients

more confidently.

Evaluate the positive short- and

long-term

effects supporting pet insurance provides for

your clients.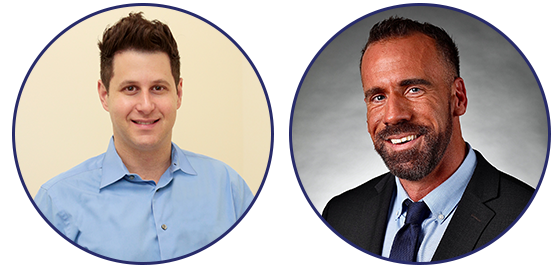 About the Authors
David Liss, RVT, VTS (ECC, SAIM), CVPM and
Adam Christman, DVM, MBA, Chief Veterinary Officer MJH Life Sciences dvm360
David Liss is a distinguished veterinary business leader holding an MBA, the Certified Veterinary Practice Manager (CVPM) and Professional in Human Resources certifications. David has served as the ER Department Manager and Hospital Manager of two different 24-hour veterinary practices and led the Platt College Veterinary Technology Program as the Program Director. In a past life, David was a veterinary technician specialist working on the floor as an ER-ICU Technician for more than 10 years. Winner of the Speaker of the Year award at WVC and the RVT of the Year Award from the Southern California Vet Medical Association, David enjoys presenting to veterinary teams and has done so internationally for the past 10 years. David currently is the Regional Operations Director for Amerivet Veterinary Partners Management and resides in Los Angeles, CA.
Dr. Adam Christman is the Chief Veterinary Officer for MJH Life Sciences, overseeing such content as dvm360, Fetch conferences & other veterinary multimedia platforms. He received his DVM degree from Iowa State University and his MBA degree from Aspen University. Dr. Christman has been in private practice for 17 years and is the proud dog dad to 4 dachshunds. He has co-authored a book on dogs with disabilities. Dr. Christman is a national speaker on customer service, has been featured in multiple publications and on various talk and radio shows throughout the country.
© 2020 MJH Life Sciences and DVM 360. All rights reserved.
Trademarks are the property of their respective owners.
For U.S. Veterinarians, Veterinary Students & Support Team Members Only