RACE-APPROVED 1.0 HOUR
CE COURSE
The Most Common Financial Issues in a Vet Clinic to Bleed Profitability
START COURSE

RACE-APPROVED 1.0 HOUR
CE COURSE
The Most Common Financial Issues in a Vet Clinic
to Bleed

Profitability
START COURSE
This Course Is Part of the dvm360®
CE Center
As a business owner, there are certain financials that you must know and understand. Just as you monitor 'vital signs' of a patient you must monitor the vital signs of your business. In this 50 minutes presentation we are going to cover some of the most common issues that can drain your ability to be profitable. All Associates need to understand these vital signs as well.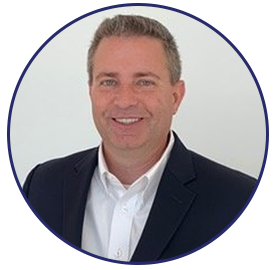 About the Author
Ethan Dawe, Innovative Financial Solutions
Since 2004, Ethan Dawe has been the owner of Innovative Financial Solutions, a financial and business consulting company, offering a full range of investment, consulting services and financial products. In 1994, Mr. Dawe graduated from the University of South Alabama with a bachelor's in business and Finance. From 2009-2017 Mr. Dawe developed and lectured a 2nd year financial awareness elective for Auburn University College of Veterinary Medicine. He is currently a cooperating affiliate at Tuskegee University School of Veterinary Medicine. From 2014-2016, he piloted a 4th year elective rotation, Practice Management for AUCVM. From 2009-2017, he was the Student Financial Advisor for AUCVM & TUCVM.
Mr. Dawe has performed dozens of quantitative and qualitative veterinary clinic evaluation assessments. In 2016 -2017, he was a Power of Ten Speaker for ALVMA and GVMA. He has presented all over the USA to veterinary schools and organizations and provided Legal Continuing Education within the veterinary community. Currently he is the Premier Client National Speaker for a major veterinary pharmaceutical company. In 2016 he authored the book: The Financial Guide for Veterinarians.
© 2020 MJH Life Sciences and DVM 360. All rights reserved.
Trademarks are the property of their respective owners.
For U.S. Veterinarians, Veterinary Students & Support Team Members Only