RACE-APPROVED 1.0 HOUR
CE COURSE
Orofacial Anatomy and Common Oral Diseases in Dogs and
Cats, Part 1
START COURSE

RACE-APPROVED 1.0 HOUR
CE COURSE
Orofacial Anatomy and Common Oral Diseases in Dogs and
Cats, Part 1
START COURSE
This Course Is Part of the dvm360®
CE Center
Reboot your dental acumen! This lecture will discuss conscious and anesthetized oral exam techniques while providing a refresher of orofacial anatomy and examples of common diseases in dogs and cats.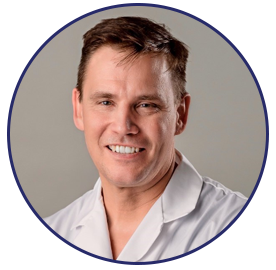 About the Author
John Lewis, VMD, FAVD, DAVDC
Dr. John Lewis obtained his VMD from University of Pennsylvania in 1997 and spent 5 years in general practice prior to returning to the University of Pennsylvania for a residency in dentistry and oral surgery. Dr. Lewis became a fellow of the Academy of Veterinary Dentistry in 2004 and a diplomate of the American Veterinary Dental College (AVDC) in 2005. At the University of Pennsylvania, Dr. Lewis rose to the rank of Associate Professor of Dentistry and Oral Surgery. Dr. Lewis also served as Residency Director and Chief of Surgery of Ryan Veterinary Hospital at the University of Pennsylvania. Dr. Lewis is Past President of the American Veterinary Dental Society, and has served as Examination Chair of the AVDC. Dr. Lewis is Editor-in-Chief of the Journal of Veterinary Dentistry, and writes a monthly column for Veterinary Practice News. In 2019, Dr. Lewis opened Veterinary Dentistry Specialists and Silo Academy Education Center, both in Chadds Ford, PA.
© 2020 MJH Life Sciences and DVM 360. All rights reserved.
For U.S. Veterinarians, Veterinary Students & Support Team Members Only